In recent years, neon art has taken Bangladesh by storm. From parties to room makeovers, neon lights have become a go-to choice for those looking to add a touch of modern elegance and a vibrant atmosphere to their spaces. The Neon Art Revolution in Bangladesh.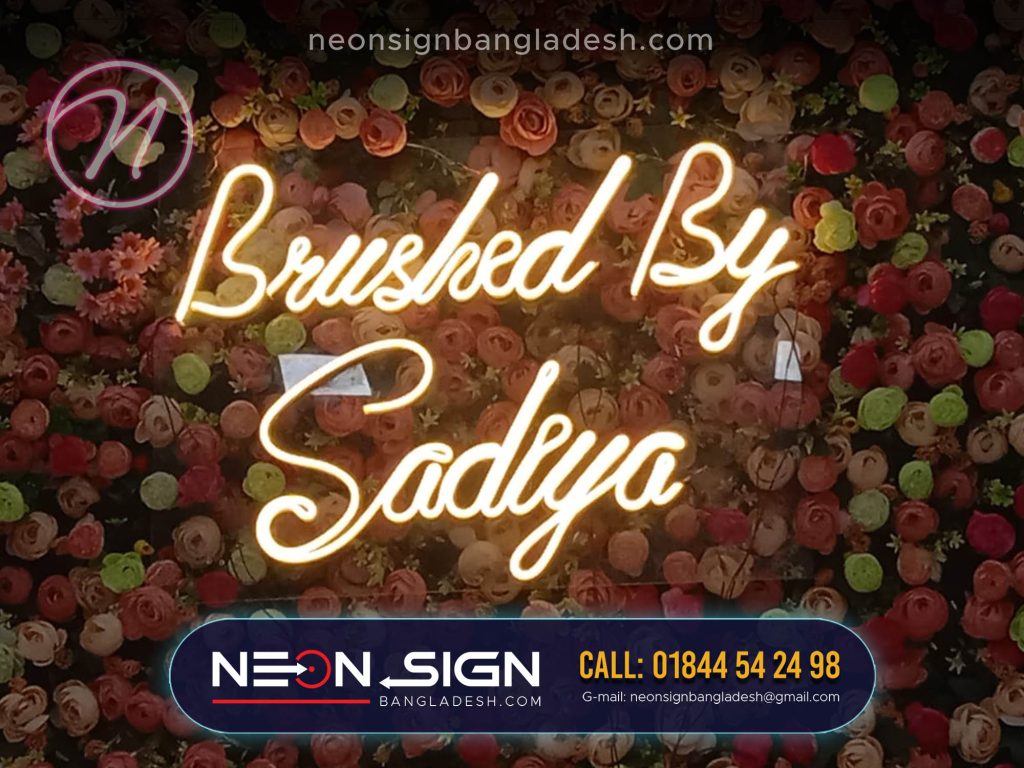 Bangladesh's party scene has undergone a neon transformation. Neon-themed parties are all the rage, and it's easy to see why. The mesmerizing glow of neon lights creates an electrifying ambiance that keeps the party going all night long. Whether it's a birthday bash or a corporate event, neon parties are the talk of the town. The Neon Art Revolution in Bangladesh.
Neon isn't just for parties; it's also making its mark in home decor. BD Neon signs and lights are being used to revamp living rooms, bedrooms, and even kitchens. The versatility of neon allows homeowners to express their creativity and infuse their living spaces with a unique and personalized touch.
Custom Neon Signs
One of the standout features of neon art in Bangladesh is the ability to customize. You can now have your name, a special message, or your favorite quote beautifully crafted in neon lights. This level of personalization has struck a chord with many, making custom neon signs a cherished addition to homes and parties.
The "Made in Bangladesh" Neon Wave
Supporting local artisans and businesses has gained traction in recent times, and the neon art industry is no exception. Many neon art studios in Bangladesh are producing high-quality neon signs and lights, proudly displaying the "Made in Bangladesh" label.
Choosing the Right Neon Art for You
When it comes to incorporating neon art into your life, consider the following:
Party Themes: Explore the vast array of neon colors and designs to create the perfect party theme that suits your style.
Room Decor: Whether you want a cozy corner or a bold statement piece, neon lights can transform your room into a stylish and inviting space.
Customization: Embrace the freedom to customize your neon sign with a name, phrase, or design that holds meaning for you.
Local Artisans: Support local neon art studios that craft beautiful neon pieces right here in Bangladesh.
Conclusion
Neon art has transcended from being a mere trend to becoming a part of the culture in Bangladesh. It's not just about the vibrant glow; it's about the atmosphere, the personal touch, and the celebration of local talent. So, if you're looking to add a dash of neon to your life, whether for a party or a room makeover, Bangladesh has a thriving neon art scene ready to brighten up your world.
Remember, it's not just neon; it's an expression of your style and a celebration of creativity, all proudly made in Bangladesh.
neon signs near me custom neon signs neon signs amazon neon signs meaning rent a car dhaka car rent service real neon signs led neon signs neon signs for sale neon signs etsy