Neon signs have come a long way from being just a source of illumination for businesses. In this digital age, where creativity knows no bounds, "Neon Signs Bangladesh" is making its mark by offering custom neon signs that elevate the ambiance of various settings. Whether it's a restaurant, hotel, bar, coffee shop, bedroom, or even an event, these bespoke neon signs bring a vibrant and personalized touch to every space. led neon signs Maker Dhaka. Office logo neon signs, office decoration bd. Neon Décor Dhaka Bangladesh.
The Power of Customization
In a world inundated with standardization, personalization stands out. "Neon Signs Bangladesh" recognizes the significance of tailoring every sign to meet the unique preferences of its customers. From choosing the font, color, and design, to even crafting personalized messages, the level of customization offered is unparalleled. This personal touch ensures that each neon sign becomes a reflection of the customer's individuality.
Bringing Spaces to Life
Restaurants and hotels thrive on creating an atmosphere that captivates customers from the moment they walk in. Custom neon signs contribute to this by adding a warm and inviting glow. Whether it's a cozy corner in a restaurant or the lobby of a hotel, these signs set the mood and create a lasting impression. Neon Décor Dhaka Bangladesh.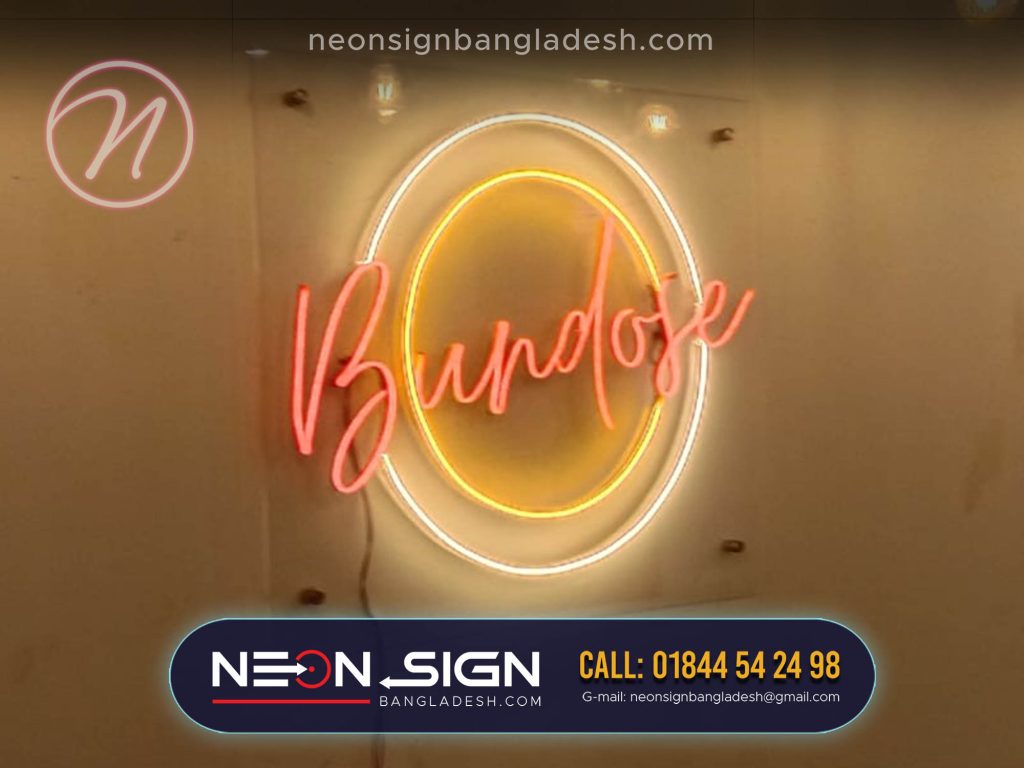 Bars and Coffee Shops: A Unique Vibe
Bars and coffee shops are all about vibes. Neon signs add a trendy and artistic flair to these spaces. Imagine sipping your favorite drink under the warm glow of a neon sign that resonates with the theme of the establishment. It's an experience that goes beyond beverages.
Personal Retreat: Bedroom Decor
Neon signs aren't limited to commercial spaces; they are also perfect for adding character to personal spaces. In bedrooms, these signs become an extension of one's personality. Whether it's a motivational quote or a symbol that holds sentimental value, neon signs turn walls into canvases of self-expression.
Event Signage with a Twist
Events become memorable when they stand out. Custom neon signs offer an innovative way of displaying event names, themes, or even hashtags. From weddings to birthdays, these signs become focal points that guests can't help but admire and remember.
Turning Moments into Memories
Celebrating Life's Milestones
Birthdays, anniversaries, and other milestones deserve to be celebrated uniquely. Custom neon signs offer a distinctive way of commemorating these moments. Imagine the delight on someone's face when they walk into a room adorned with a neon sign that marks the occasion. It's a gift that not only illuminates the room but also the hearts.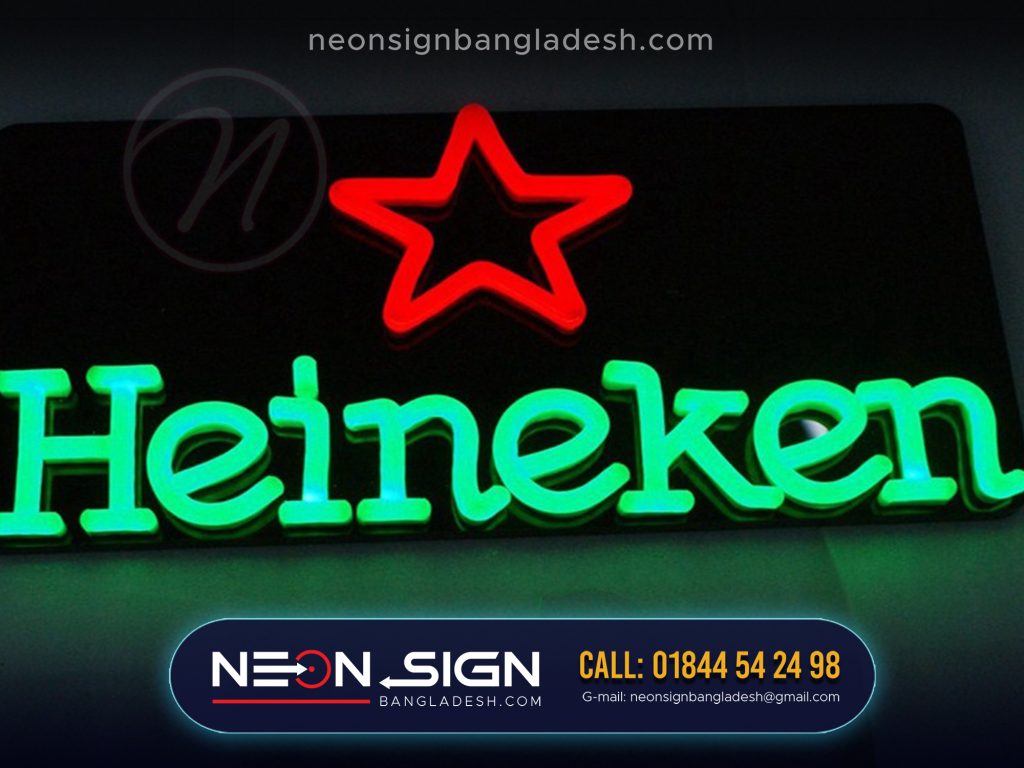 Hospital Spaces with a Heartfelt Touch
Even in hospital settings, neon signs find their purpose. They can bring comfort and positivity to patients, visitors, and healthcare professionals alike. A neon sign with a heartfelt message can turn a sterile environment into a more comforting space.
Marriage House Decoration: A New Trend
Marriage is a union of two souls, and what better way to celebrate it than with personalized decor? Custom neon signs add a touch of glamour and elegance to marriage house decorations. They become a backdrop for capturing cherished moments and adding to the beauty of the celebration.
Frequently Asked Questions
1. Are the neon signs energy-efficient? Absolutely! "Neon Signs Bangladesh" uses advanced technology that ensures energy efficiency without compromising on the luminous impact.
2. Can I design my own neon sign? Certainly! The customization options are vast, allowing you to design a neon sign that aligns perfectly with your vision.
3. How long do these neon signs last? With proper care, these signs can last up to 10-15 years, making them a worthwhile investment.
4. Can I use neon signs outdoors? Yes, the signs are designed to withstand various weather conditions, making them suitable for both indoor and outdoor use. led neon signs Maker Dhaka.
5. What is the process of installation? Installation is hassle-free. The signs come with easy-to-follow instructions, and if needed, professional installation assistance can be provided.
Bangladesh neon sign. Neon sign company in Bangladesh. Neon sign custom. First neon sign. Neon sign wall. Neon signs near me. Custom neon signs. real neon signs. Led neon signs. neon signs for sale.